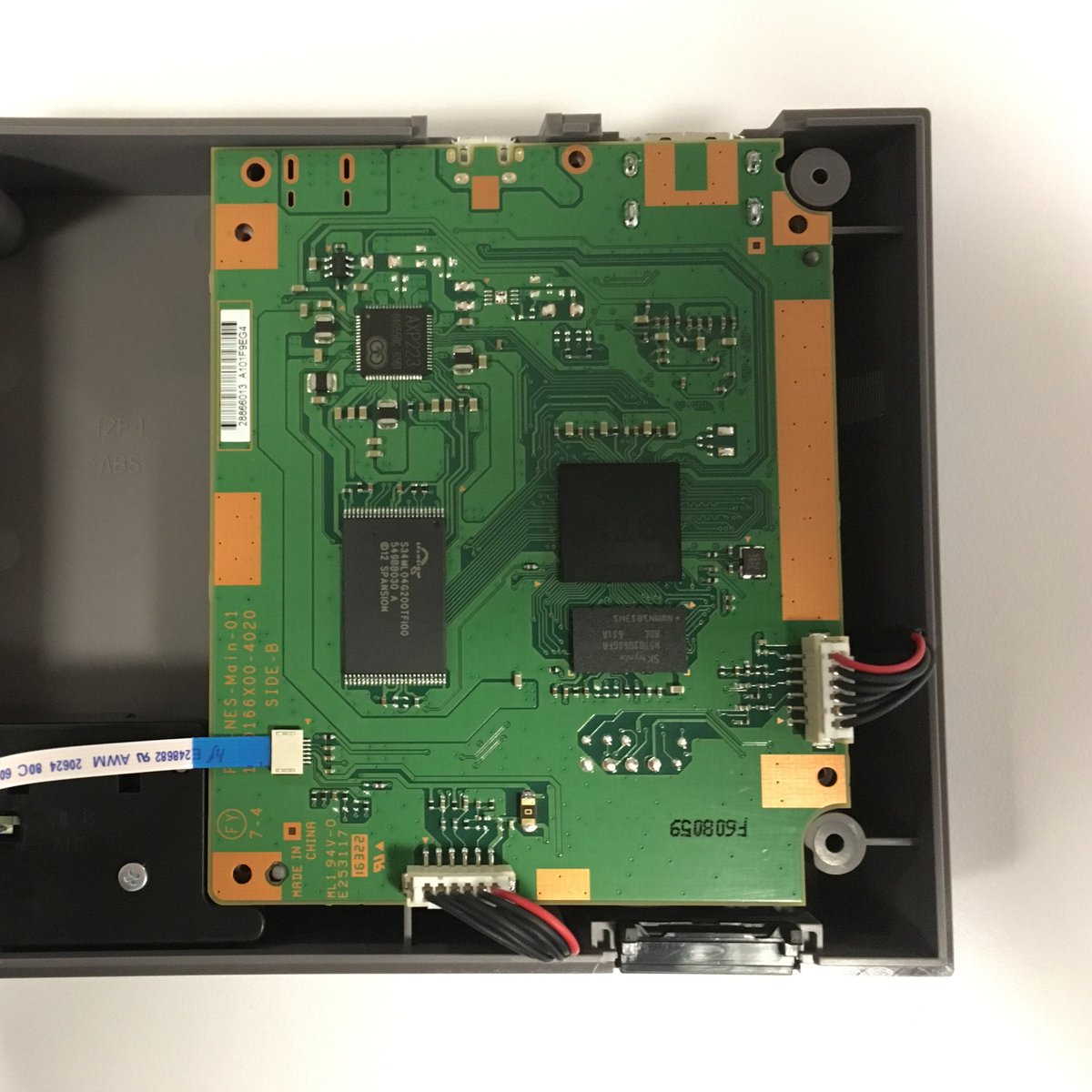 When the NES Classic was first announced I knew one way or another I was going to put custom games on it. My first thought was to simply replace the NAND. But I had just moved and started a new job and had a lot going on in my life, so I never got around to testing that theory. Now with the upcoming release of the SNES Classic, I'm anxious to see if Nintendo has simply used the same hardware or if not, what changes have been made.
One thing is certain, Nintendo has a bad reputation when it comes to security and cracking down on hacks, so I was positive the system hadn't been patched. Good news for us! And Cluster has already confirmed that Nintendo has indeed NOT patched the SNES. Even better news!
Ok, now onto the real stuff..
The NES CLASSIC featured 31 Games and featured either a Spansion 512MB SLC NAND flash, TSOP48 / Spansion 4Gbits S34ML04G2 TSOP48 or the alternate Macronix MX30LF4G18AC-TI / IC FLASH 4GBIT 20NS 48TSOP
The SNES CLASSIC only features 21 Games, which total around 22.5MB. About the same size as 200 NES Games.
Contra 3: The Alien Wars
Donkey Kong Country
EarthBound
Final Fantasy 3
F-Zero
Kirby Super Star
Kirby's Dream Course
The Legend of Zelda: A Link to the Past
Mega Man X
Secret of Mana
Star Fox
Star Fox 2
Street Fighter 2 Turbo: Hyper Fighting
Super Castlevania 4
Super Ghouls 'n Ghosts
Super Mario Kart
Super Mario RPG: Legend of the Seven Stars
Super Mario World
Super Metroid
Super Punch-Out!
Yoshi's Island
Along with upgrading the RAM, I'm thinking about upgrading the NAND using a  S34ML08G2 8 Gb, 4-bit ECC, x8 I/O and 3 V VCC
NAND Flash Memory chip (Datasheet). After all, if I can upgrade the NAND on an iPhone, why not the S/NES Classic?
UPDATE 9/27/2017:
It seems my suspicions were correct, Nintendo has used the same hardware from the NES Classic in the SNES Classic with a few minor revisions including the removal of the UART connection.